Easy Click & Ship Cookies
Click & Ship - Order online custom packaged by Edible Impressions.
Custom Graduation Party Platters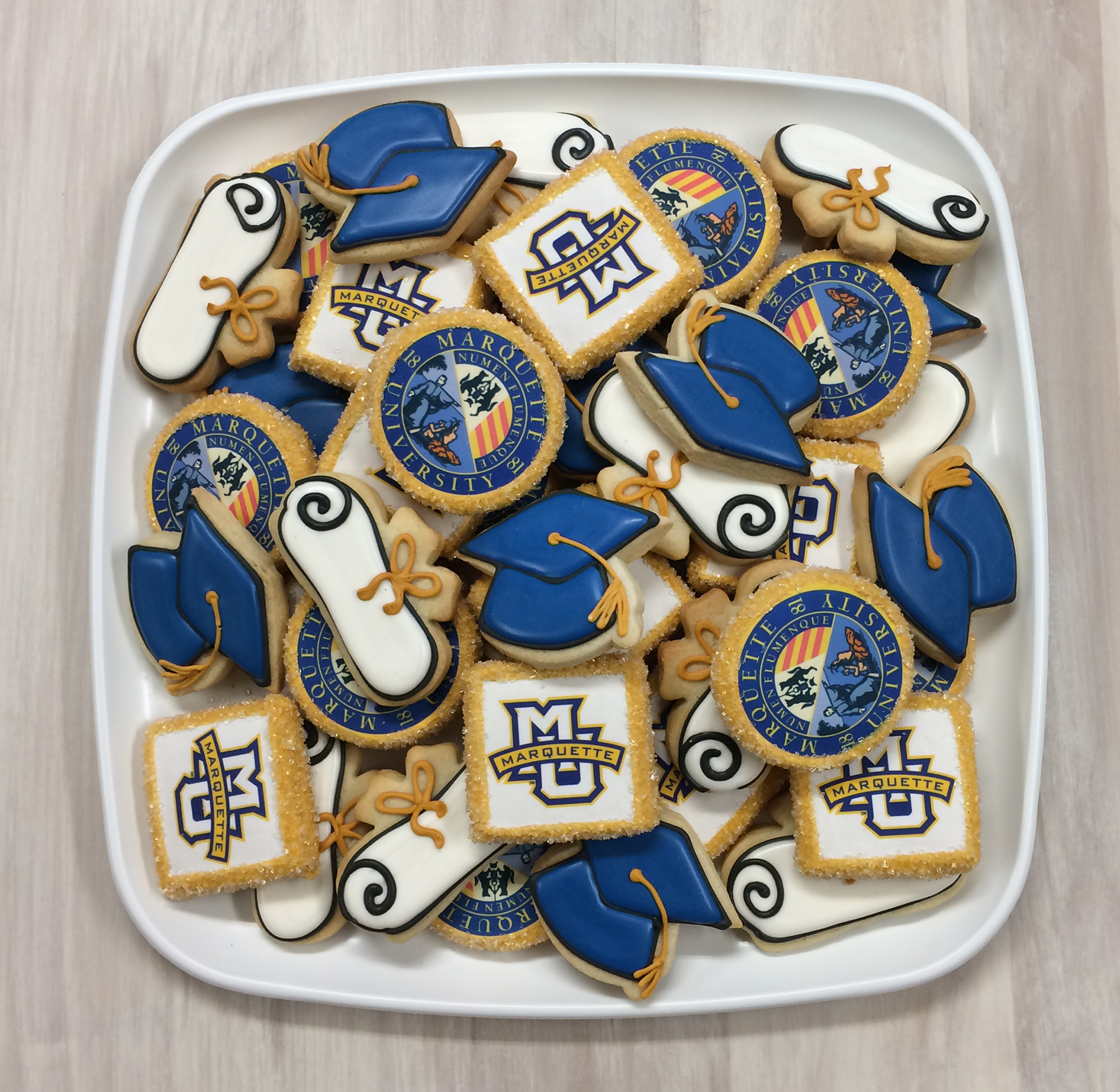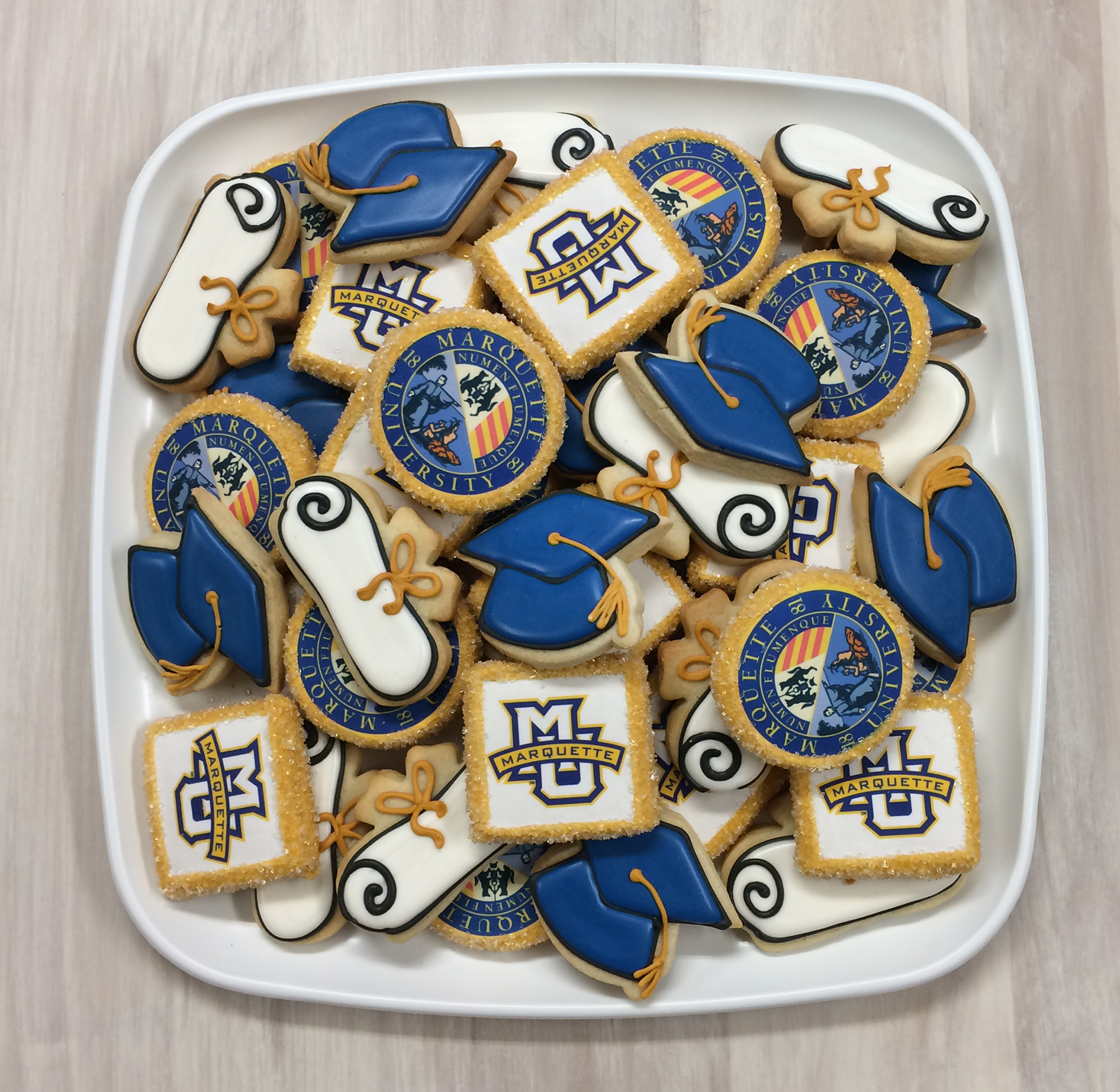 Custom Graduation Party Platters
Custom Graduation Platters - Select size, add to cart & choose school.
Assorted graduation themed custom designed sugar cookies. Includes choice of school logo, diplomas and graduation caps.
Sugar cookie with vanilla royal icing. Estimated 2 1/2"
Ready to serve platter presentation style cookies are shipped in bulk. Ready to serve! Simply remove from box and place on a serving dish of your choice.
Petite Platter QTY 24 - Serves approximately 16-24 = $75
Small Platter QTY 40 - Serves approximately 26-40 = $112
Medium Platter QTY 75 - Serves approximately 50-75 = $195
Large Platter QTY 150 - Serves approximately 100-150 = $360
Click & Ship! Please allow for minimum 5 to 7 business days from order date for delivery.
For order customization complete & submit a custom order form as next step.